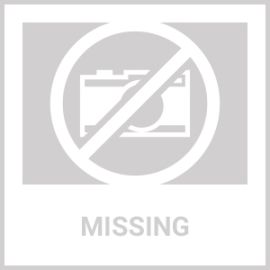 Makes approximately 36 sandwiches. 
2 large loaves of bakery bread, sliced horizontally (one wheat, one white)
4-5 cups of chicken salad**
2 packages (8 ounce) of cream cheese, softened
1 15 oz. can of crushed pineapple, drained
softened butter or margarine
1. Discard top and bottom slices of loaves. Drain and puree pineapple. Mix together pineapple and cream cheese and set aside, but do not refrigerate.
2. Lightly butter one side of a wheat slice of bread then spread with a layer of chicken salad. Lightly butter one side of a white slice of bread and place on top of chicken salad, buttered side down.
3. Lightly butter other side of white slice then spread with a layer of pineapple/cream cheese mixture. Lightly butter one side of another wheat slice of bread and place butter side down on cream cheese mixture.
4. Cut off crusts on all four sides of sandwich to form a long rectangle. Cut rectangle in half to form 2 squares. Wrap each square snugly in plastic wrap and refrigerate 3-4 hours or overnight.
5. Continue making sandwiches with remainder of bread slices, alternating wheat and white slices. Remove plastic wrap and slice each square into 6-8 sandwiches, approximately 1/2" thick.
**See following recipes.
NOTE ON THE BREAD: If you can't get bread sliced horitontally, you can still make these sandwiches with regular bakery sandwich bread sliced vertically.
Party Tip: If you're fortunate enough to be near a bakery that bakes their own bread and will slice loaves horizontally for you, ask if they will bake you a loaf of white bread tinted with a pastel color such as pink, green, blue or purple. When paired with an egg or wheat bread, this makes for a delightfully festive ribbon sandwich.
Chicken Salad Recipe
(makes 4-5 cups)
3 cans (10 ounce) of chicken, drained
1/2 cup finely chopped onion
1/2 cup finely chopped celery
Salt and pepper to taste
Mayonaisse
1/2 cup finely chopped pecans or walnuts (optional)
1. Drain chicken. Combine with onion, celery & nuts.
2. Add mayonaisse one large tablespoon (about 1/4 cup) at a time until moist and creamy.
3. Adjust flavor with salt and pepper to taste.
4. Refrigerate for an hour then check again. If too dry, add more mayonaisse. 
Curry Chicken Salad & Mango Chutney Ribbon Sandwiches
Makes approximately 36 sandwiches.
Follow the above recipe for Chicken Salad Ribbons, except substitute the following Curry Chicken Salad recipe for the above Chicken Salad and replace the pureed pineapple with a good Southern mango chutney.
Curry Chicken Salad Recipe
(makes 4-5 cups)
Follow above Chicken Salad recipe but substitute mayonnaise for curry mayonnaise sauce (see following recipe) and omit the nuts.
Curry Mayonnaise Sauce
(makes approx. 3 1/2 cups)
3 cups mayonnaise
2 Tablespoons vegetable oil
1 medium to large onion, finely chopped
4 teaspoons curry powder
1/2 cup tomato juice
1/2 cup red wine
2 Tablespoons apricot jam
2 Tablespoons warm water, if needed
1. Heat oil in frying pan. Saute onion until tender. Stir in curry and simmer 2 minutes.
2. Stir in tomato juice and red wine. Bring to a boil and stir in jam until dissolved.
3. Remove from heat and cool slightly. Strain mixture over a bowl, extracting as much liquid as possible.
4. Cool and stir in mayonaisse. Sauce should  be able to coat a spoon. Add warm water if too thick. Store in airtight container for up to 1 week.
You're invited to click Teapots 'n More and browse our newest selection of teapots, tea accessories, teacups, tea miniatures and elegant tea sets.